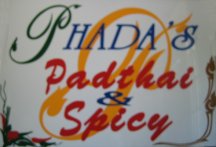 Since November 2006
AUTHENTIC THAI CUISINE Misawa's Only Thai Restaurant

Lunch: Monday thru Friday - 11am til 2:30pm
Dinner: MOnday thru Saturday - 5pm til 9pm

Sunday Closed


Phada's Pad Thai and Spicy restaurant provides authentic Thai food made by native Thai cooks. All spices are imported from Thailand. Each dish is handmade and can only be found at Phada's Pad Thai and Spicy. Since our dishes are made individually by hand, we can personalize it to your tase but there are some exceptions. Some dishes can not be made non-spicy but we can try to lessen the spiciness. If you would like to add extra ingredients, we would be happy to do so but it would add to the cost. On the other hand, there is no charge if we have to omit ingredients. If you would like to personalize your meal, please let us know while we are taking your order. We will tell you at that time if we can do what you ask. Thank you.

Lunch Menu Dinner Menu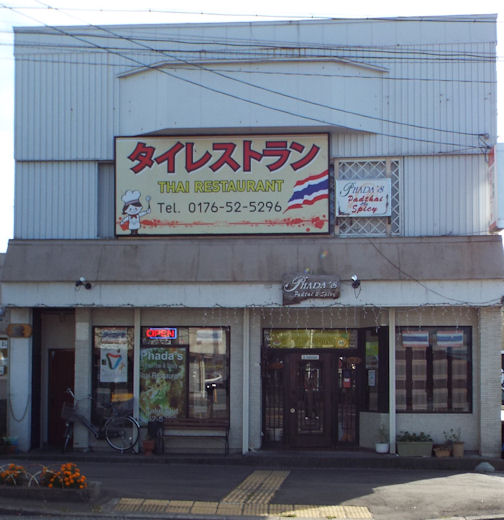 Parking for Phada is behind the building that is across the street from the front of the restaurant. Here is a little map: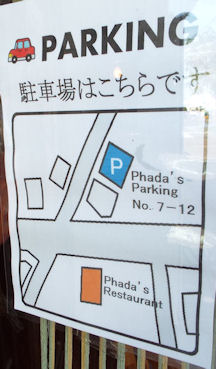 We also have Phada's Therapy Spa. Click for the spa's menu:
English
Japanese
.
Also check out the SPA on base in the building next to the Community Bank.
8-28, 2 Chome, Ohmachi, Misawa City
0176-52-5296